After open form in Oracle Application 11i, I got error APP-FND-01564: ORACLE error 6502 in afscpcon on IE10.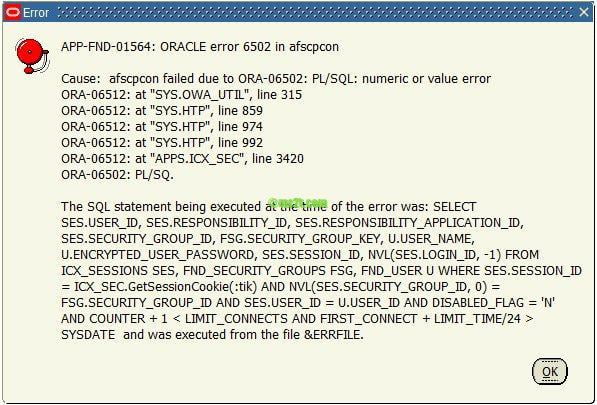 And try to find out solution so it is about IE Security Settings as following :
Open IE then go to Tools -> Internet Options -> Security Tab
Choose Zone that your oracle application address inside it for me Local intranet.
If you not have been add oracle application in any zone, so it is Internet zone
Click Custom level
Change the effective value
> Under Scripting -> Enable XSS filter (change to Enable)
*new IE version not need to restart browser, just refresh it again
Change the optional value (allows for easier use)
> Under ActiveX controls and plug-ins -> Allow ActiveX Filtering (change to Enable)
> Under Miscellaneous -> Use Pop-up Blocker (change to Disable)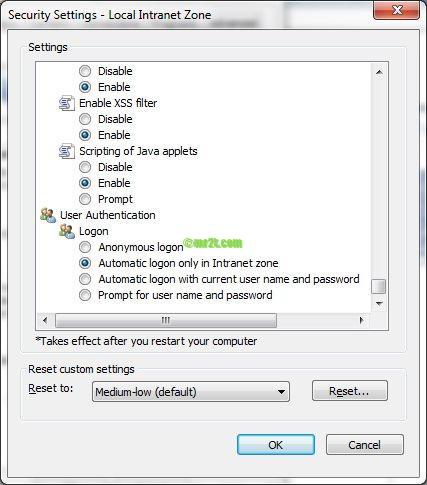 It worked for me, the problem is fixed – no error found.
Recent APP-FND-01564: ORACLE error 6502 in afscpcon on IE Search Terms:
APP-FND-01564: ORACLE error 6502 in afscpcon on IE